---
How do I start a business?
Find out what it takes to become a business owner
On this page
Advice and tips on how to start a business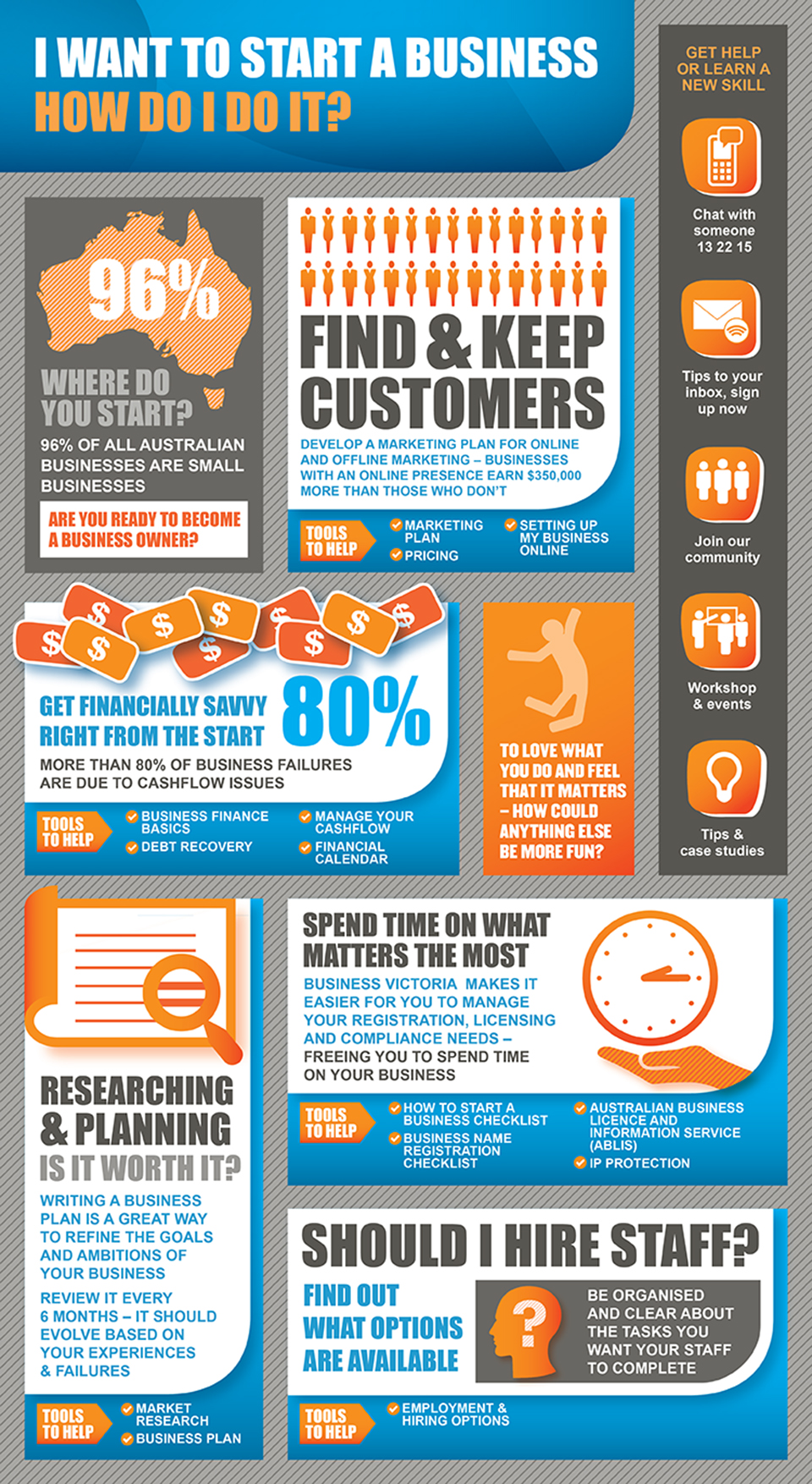 I want to start a business: how do I do it?
"To love what you do and feel that it matters – how could anything else be more fun?" Teresa Coffey, business owner, RTW.
Did you know that 96 per cent of all Australian businesses are small businesses?
Find and keep customers
Develop a marketing plan for online and offline marketing – businesses with an online presence earn $350,000 more than those who don't.
Tools to help:
Get financially savvy right from the start
Make sure your business is making a profit – more than 80 per cent of business failures are due to cashflow issues.
Tools to help:
Researching and planning: is it worth it?
Writing a business plan is a great way to refine the goals and ambitions of your business. Review it every six months – it should evolve based on your experiences and failures.
Tools to help:
Spend time on what matters the most
We make it easier for you to manage your registration, licensing and compliance needs – freeing you to spend time on your business.
Tools to help:
Should I hire staff?
Be organised and clear about the tasks you want your staff to complete – find out what options are available before you start hiring.
Tools to help:
Get advice and learn new skills
---
---
---
---
---