---
Sole trader
Register the most suitable structure for your business
Sole trader explained
A sole trader is a simple business structure and gives the owner all the decision making power. They can also hire people if they want to.
If you're unsure about what's right for your business, our step-by-step guide can give you a simple and quick assessment of which structure is more suitable for your business. You can change your business structure to suit your circumstances, when the business grows, or changes direction.
Step-by-step: choose the best business structure for you.
Key factors to consider
Business name
You don't have to register your business name if you use your own personal name. For more details and examples, read our page on registering a business name.
Registering your business name does not give your ownership or legal protection of that name. Trade marking will legally protect your name and stops others from trading with it. For more details, read our page on protecting your business name or idea.
Tax registrations
Tax File Number
A key feature of a sole trader business structure is that you can use your individual Tax File Number (TFN) when lodging your income tax return.
Australian Business Number
An Australian Business Number (ABN) is needed if you want to avoid having amounts withheld from payments to you (your business clients must withhold 46.5 percent of any payments they make to you if you don't quote an ABN).
An ABN is compulsory if your business collects Goods and Services Tax (GST). When you apply for an ABN with the Australian Business Register (ABR), you'll be asked to indicate if you want to register under the sole trader business structure.
Sole traders who are working as an employee or in connection with earning payment as a company director, office holder or under a labour hire arrangement, are not entitled to an ABN.
Goods and Services Tax
You need to register for Goods and Services Tax (GST) if your expected or current annual turnover is $75,000 or over.
Superannuation
As a sole trader, you're responsible for your own superannuation arrangements. You may also be able to claim a deduction for any personal super contributions you make. Before you can claim a deduction, you have to notify the fund of your intention to claim the amount as a deduction, and wait until the fund confirms that you can claim the amount as a deduction. Once you receive this confirmation, you can claim the super as a personal deduction on your tax return.
Employing people
If you employ people, you'll have responsibilities, such as employee payroll tax and PAYG (including reporting and paying tax on fringe benefits) and superannuation payments for any eligible employees.
Insurance
A sole trader owns all the business assets and is responsible for the liabilities of the business. Liability is unlimited and includes all personal assets, including any assets the owner shares with another person (such as a jointly-owned home or money in a joint bank account).
Find the right insurance to protect your business from trade interruptions.
Register as a sole trader
Once you've looked at the pros and cons, to register as a sole trader you'll have to:
decide whether you want to register a business name - this is only needed if you're using a name other than your personal name
apply for the relevant licences and registrations for your business type, such as a TFN or ABN
find the right insurance for your business.
Case Study: Working full time as a musician
'You are your own boss, you can pretty much choose your own work times, all money earned goes straight into your pocket. Although there is the constant responsibility of maintaining a constant stream of work (and income), the satisfaction you get when things are going well is priceless.'
Jonty Smith, musician
Read more about working fulltime as a musician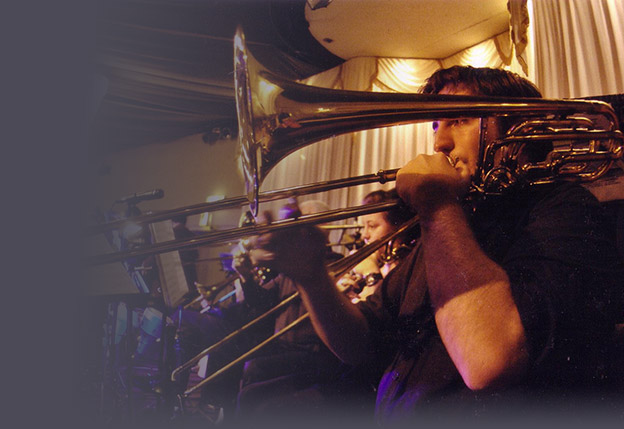 ---
---
---
---
---